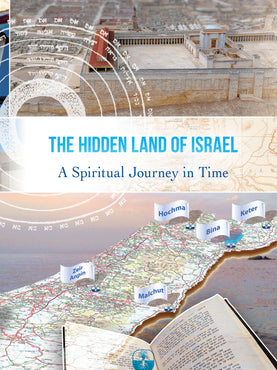 The Hidden Land of Israel - A Spiritual Journey in Time (eBook1)
What is the spell of the land of Israel? What makes this semi-arid piece of land a focal point for millions of tourists from every corner of the world? What has made Israel a point of contention for thousands of years?
The land of Israel holds within it spiritual forces, the forces that create all of life. Israel's unique geography reflects these forces, causing the landscape in this tiny country to change every few dozen miles.
The Hidden Land of Israel: A Spiritual Journey in Time takes us through these places and reveals the forces hidden behind them. The book is a fascinating journey through sceneries, as much as it is a journey through the
soul. No other book reveals so vividly the secrets of this ancient land.
The book is based on a series of documentaries by Michael Sanilevich, directed by Semion Vinokur. Scan the QR code to watch the trailer.
Number of Pages: 95
ISBN #: 9798862095807