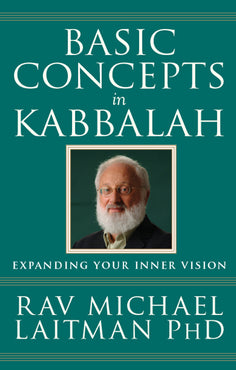 Basic Concepts in Kabbalah
By reading in this book, one develops internal observations and approaches that did not previously exist within.
This book is intended for contemplation of spiritual terms. To the extent that we are integrated with these terms, we begin to unveil the spiritual structure that surrounds us, almost as if a mist had been lifted.
Kabbalah Books aims to follow what Baal HaSulam directed, that redeeming the world from its plights depends solely on disseminating the correction method, as he wrote "We are in a generation that is standing at the very threshold of redemption, if we will only know how to spread the wisdom of the hidden in the masses."
We do know one way of doing this through sharing our Kabbalah books with the world. This is why we offer all titles free for downloading on the internet. We aim to pursue every avenue to spread this wisdom as widely as possible. Hard copies of books make the wisdom of Kabbalah available to even more people. And if you desire, you can help with that by giving the wisdom to others through the books.
Edition: Paperback
Number of Pages: 112
ISBN #: 0973826886