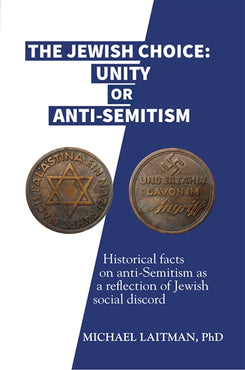 The Jewish Choice: Unity or Anti-Semitism (E-Book)
The Jewish Choice: Unity or Anti-Semitism is like no other book you have ever read about Jews, about history, or about anti-Semitism. As its title suggests, it draws a direct link between Jewish unity and a rise in anti-Semitism, including the current wave. Assuming such a correlation is so extraordinary, you could easily brush it off as a provocation were it not documented in hundreds of books, essays, and letters throughout history.
Beginning in ancient Babylon and ending in America, Babylon's modern counterpart, the author masterfully draws parallels and connects the dots of history like none have done before. By the end of the book, you will know the reason for the oldest hatred, how it can be dissolved, and how Jews and non-Jews alike will benefit as a result.
Number of Pages: 257
ISBN#: 9781671872202